Special Announcements
Membership Meeting - Elections
7:00 PM, Tuesday, April 26, 2022 at Zaloga Post.
Please be mindful of Covid-19 restrictions. Bring a mask.


In Memorium: Passing of Mike Reilly
It is with great sadness to report the passing of longtime member Mike Reilly, on October 31st. Mike served as a longtime Board member, past President and was the son of one of Forbes' founders.
Rest in Peace, Mike. Additional information can be found here .
Donations can be made to the National Rifle Association or American Cancer Association.


NOTICE: We are monitoring the COVID-19 situation daily, following guidance from the CDC, local, state and federal regulations and will continue to reassess as needed. Your board is doing its' best to keep the facility open and available for normal use. With this in mind, workday(s), scheduled matches and other organized events might need to be cancelled at the last minute. We ask you to exhibit extra patience and courtesy with each other, as we all navigate through this.
Please Observe these COVID-19 Precautions:
Wear a face-covering when others are present.
Keep at least 6 feet between yourself and others.
Do not touch your face.
Use only odd-numbered firing points & targets.
At pavilion, leave an empty bench between yours and next one in use.
Clean hands with alcohol hand sanitizer before and after using locks, sign-in books, pits, targets & tools.

NOTICE: On Thanksgiving Day, the range is limited to 200-yards only!
The range will remain open for the entire 2021-2022 Winter, weather permitting and barring any unforeseen complications.
It is mandated that members park ONLY on Forbes and NOT on Watervliet F&G property, regardless of snow conditions.
Snow plowing by Forbes will not be provided.
The pavilion area of the range is to be considered CLOSED whenever a match is being held.
Membership Meetings:
Meetings are held quarterly at 7:00 P.M. on the 4th Tuesday of the month, at the American Legion Zaloga Post.
The 2022 dates are: January 25, April 26, July 26 and October 25.
Directions to the Zaloga Post can be found on the Events/Matches page.

Club & Range Rules:
A complete listing can be viewed on our Rules & Reg's page.
Shooting hours are from 8:00AM to dusk.
Actions must remain open until firearm is shouldered and aimed at target!
Never park or drive on top of berms.
300-yard practice is Tuesday 8-10AM and 4-6PM.
Firing points 1-5 are the ONLY firing points that should be used for 300-yard practice.
All cars must be behind points 1-5 as well.
Thursday 600-yard practice is single load, slow fire only.
A member may bring a guest to shoot or observe one time to see if the club is a possible fit. Members will be held accountable for all guests.
All, including guests, must sign in and out.
The club is experiencing a great amount of trash, either overfilling the barrels or being carelessly strewn.
This is especially true by the pavilion.
Your cooperation is asked to treat your club as a "carry-in, carry-out" facility.
Our volunteers are taxed enough and do not deserve the additional work.
If you see inappropriate behavior, as always, please contact us with a name or license plate number.


Club Membership:
For more details, view the Membership page.
Annual dues are due by October 31, 2021 for calendar year 2022 membership.
Renewal dues remain at $50; you do not need to purchase another gate key if you already have one.
Renewals after January 31st will incur a $20 late fee!
Please include your clearly-written e-mail address and phone number to help your club reduce costs.
If you are a life member and have not received your new membership card, please contact the Membership Director.
Mandatory NRA membership has been approved by the Board. Details on the Membership page.


Other Events & Items of Interest:
Workday - Saturday, April 2 nd 2022, starting at 8:00 A.M.
REGISTER TO VOTE!!!
Club Description
Welcome to Forbes Rifle & Pistol Club, Inc.
Located in Colonie, NY, Forbes has a 1000 yard range (with positions at 200, 300, 600, 800, 900 & 1000 yards), as well as a 200 yard covered range.
Forbes sponsors High Power, Long Range High Power, Palma and Smallbore matches throughout the year.
Forbes Rifle & Pistol Club, Inc. is a National Rifle Association affiliated club (NRA # C-0799).
Forbes is also a member of the New York State Rifle & Pistol Association (NYSRPA # 130144).
Additionally, Forbes is a Civilian Marksmanship Program affiliated club (CMP # 016351), entitling our members to the benefits of this great organization.
More can be learned of our history by visiting our About Us page.
If competitive shooting interests you, further information, as well as an application, can be found at our Membership page.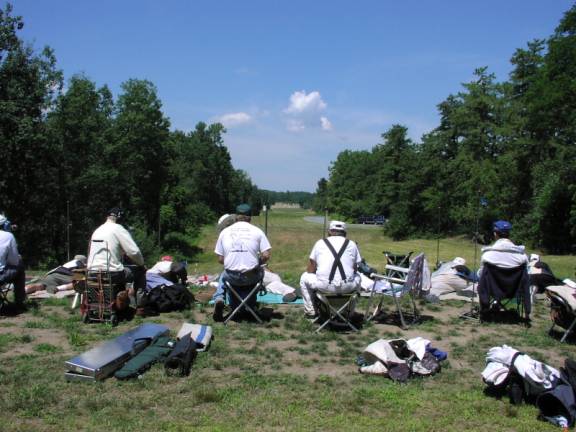 1000 yard-line view at 2001 Long Range Regional, photo courtesy of J. DeBrita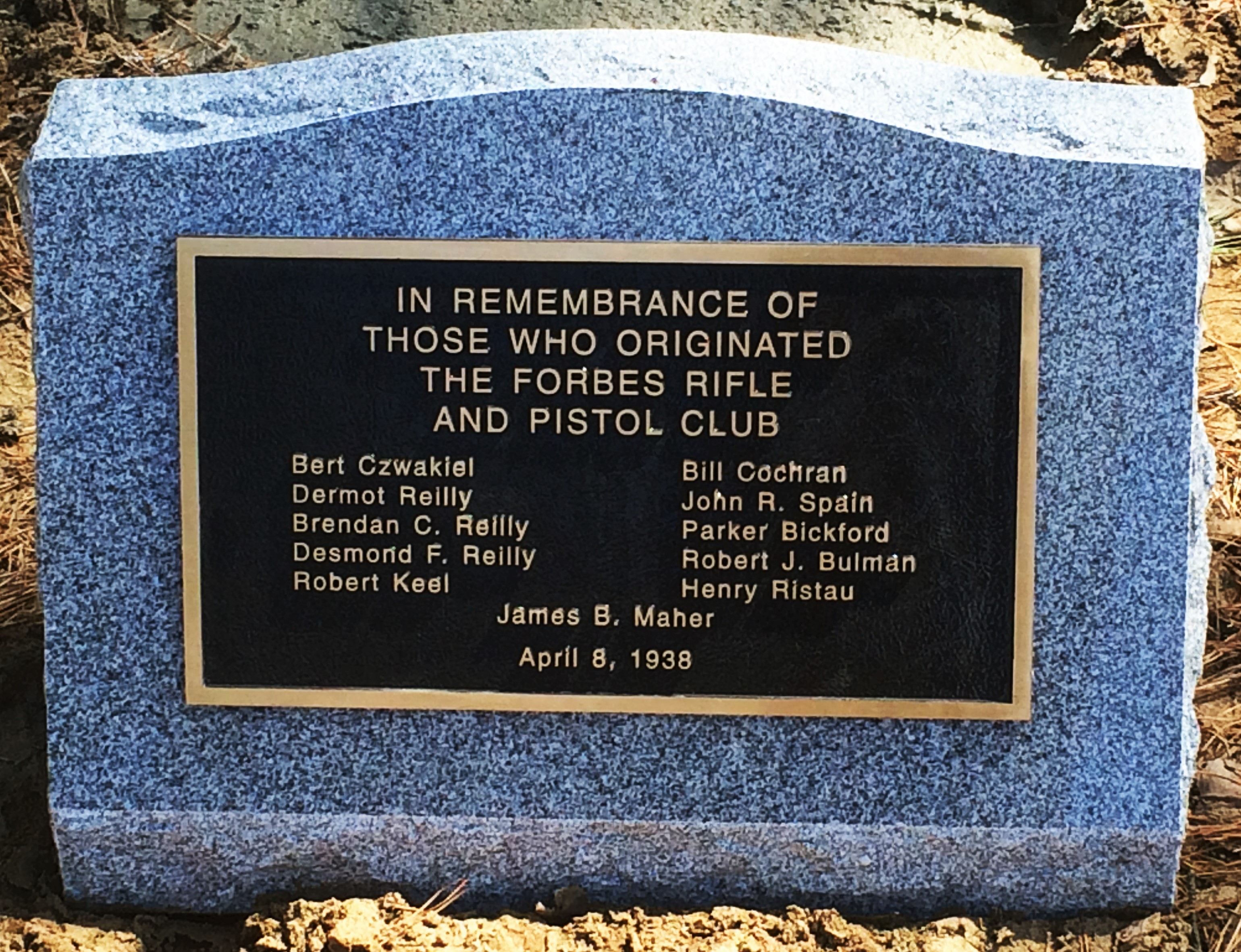 Memorial in Honor of our Founders